Placing Teachers in the education sector
We specialise in placing primary teachers, secondary teachers, SEND teachers, teaching assistants and support staff for the education sector. We ensure that our policies and procedures are aligned with current legislation and moral & ethical expectations.
Core Teachers aim to assist our clients through every step of the recruitment process. We will go the extra mile operating stringent compliance procedures and exceptional customer service to ensure our clients come back to us repeatedly. Have a look over our Google reviews!

Our staff will always make time to speak to clients whenever it is convenient for you. Building long lasting relationships is what we want to do and we are here to listen to you and take on-board your feedback in order to improve our service.

Our team are in the office between 7am and 7pm but remain available and are contactable outside of these hours including weekends.
Core Teachers is determined to cater for every settings specific needs and understand the ever-increasing pressure due to tightening budgets hence our transparent and highly competitive pricing structure.
Without compromise, we carry out the following checks on all staff:
Registration Interview
10 year employment history check
References covering a minimum of the last 2 years including most recent employer
Signed Rehabilitation of offenders Act statement
Proof of Identity
Proof of Address
Eligibility to work in the UK
Proof of National Insurance Number
Qualifications verified
Induction (Teachers)
NCTL & Prohibition Check (Teachers)
DBS Check and Update Service
DBS Certificate registered with the update service or are in the process of obtaining one
ISA Barred Check
Overseas Police Checks (Where Applicable)
Checked letter of professional standing (Where Applicable)
Health/Fitness to Work
Overseas Trained Teacher Checks
Drop us a line on 0203 965 0910 for an initial, non-committal, conversation about how we can help you.
Making the Grade
Feedback is important to us to ensure our high standards are consistently met. Building long lasting relationships is what we want to do and we are here to listen to you and take on-board your feedback in order to improve our service. Read some of our recent reviews.
Very Pleased with the aftercare
"The personalised, individual and prompt service provided by the Team at Core Teachers ensured that I was able to secure a job and a package to suit my needs. I am also very pleased with the aftercare provided and I will certainly be recommending Core Teachers to colleagues and friends."
Director of Studies
I secured a job within a few weeks
"I decided to use Core Teachers as I was looking to secure a UK teaching job, but was working oversees at the time. My consultant, was extremely helpful from the first initial contact. He was attentive, listening to my requirements and helpful in giving suggestions. All emails and telephone calls were answered promptly and I felt informed at all stages. I am pleased to say that I secured a job within a few weeks of speaking to Core Teachers."
Head of Maths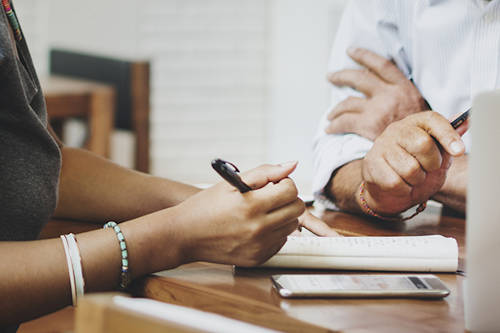 FAQS
It's a minefield out there so we are here to help make the recruitment process as simple, easy and successful as possible.

APSCo MEMBER
APSCo (The Association of Professional Staffing Companies) is the only membership body dedicated to representing excellence in the professional recruitment industry.
The APSCo badge is recognised by candidates and employers as the differentiating quality mark in professional talent acquisition.
APSCo's mission is to support, promote, and differentiate the provision of top-quality recruitment services in the professional staffing sector.